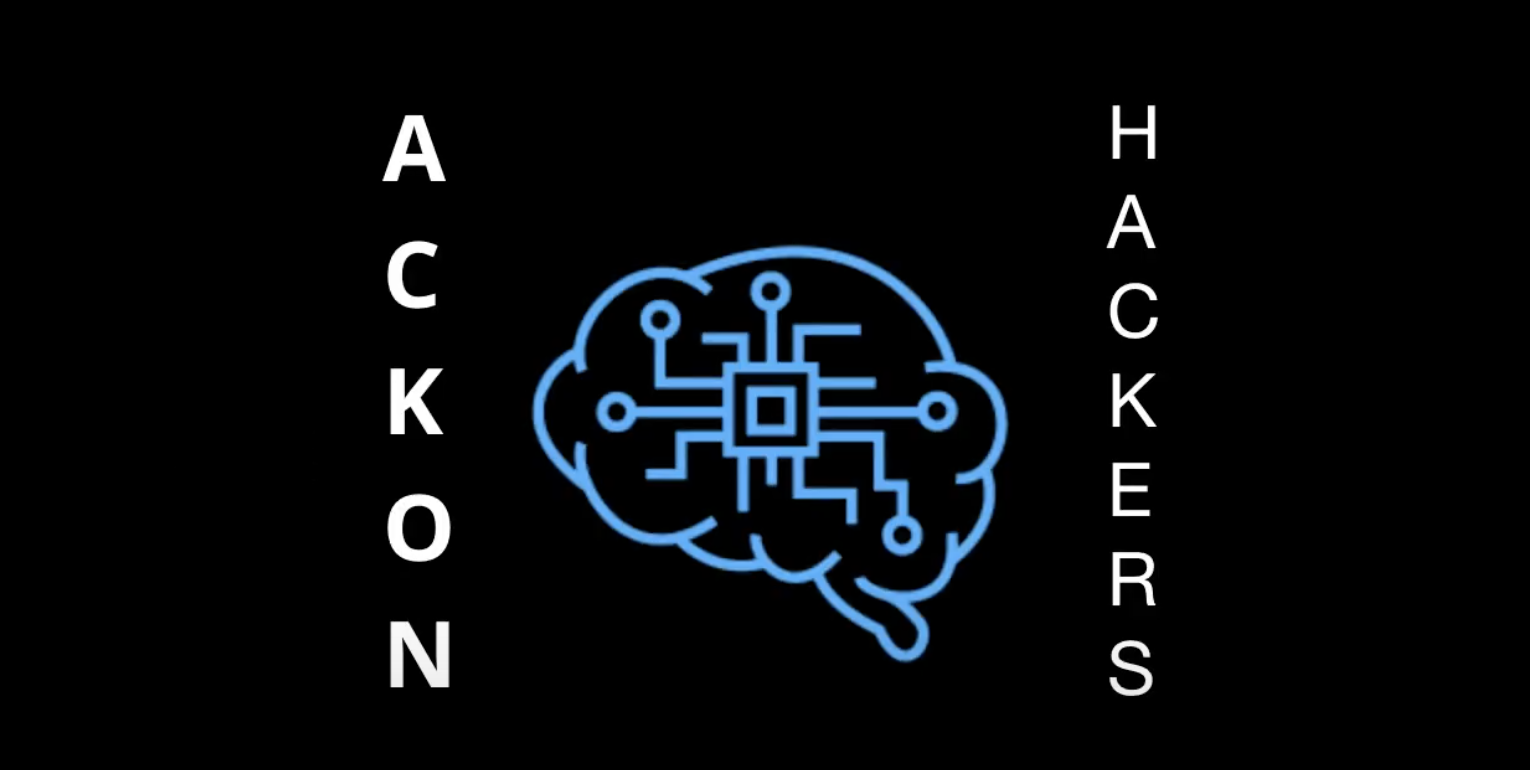 We're happy to announce that GeckoDynamics CEO - Alex Tarasiuk as part of the ACKON team won the 2020 ONE Record Online Hackathon organized by IATA - The International Air Transport Association which represents some 290 airlines comprising 82% of global air traffic. During the Hackathon participants have been asked to build solutions to enhance airline cargo products using the ONE Record Data Sharing standard. ONE Record is a standard for data sharing that creates a single record view of the shipment and defines a common data model for the data that is shared via standardized and secured web API.
The ACKON team won with their Air J.A.R.V.I.S. The idea behind that solution is to proactively manage irregular operations in the logistics supply chain using AI and BigData. Since the begging Cargo logistics relay on information supplied by various key players, that has not changed for decades. To get the relevant information you often need to collect fragmented data and process it in a specific way and make correct predictions.
Let's think about it for a minute, for example, your package is heading to some airport, due to bad weather the flight that should take it was canceled. In that case, J.A.R.V.I.S will find and predict alternative route and flight connection, share this information with you and implement a solution that has the slightest impact on the whole journey. All of it to ensure that your package is on it's way to you and gonna be delivered in the shortest possible time. Using AI and machine learning makes software able to predict possible issues in the delivery process caused by weather or other factors. At the same time, it can make adjustments adopted to the all-the-time changing situation with predictions based on the amount of data that is not possible to process by any human being. That can be one of the biggest game-changers for the aviation industry.
Think about it that way, airlines could intelligently plan and predict the most optimal route for the freight and in the case of any sudden event, reorganize it in the smartest way to get your freight back on the track as fast as possible. Solutions like this save not only your time but also money, fuel, and at the same time the environment. It also gonna have a huge impact on the quality of customer service, you will be able to solve the situations with less effort and higher flexibility.
The system was built using Java backend, we used the following 3-rd party API:
OneRecord API
Aviation-Edge API for flight GPS tracking
Google maps API
OpenWeatherMap API
What J.E.R.V.I.S does?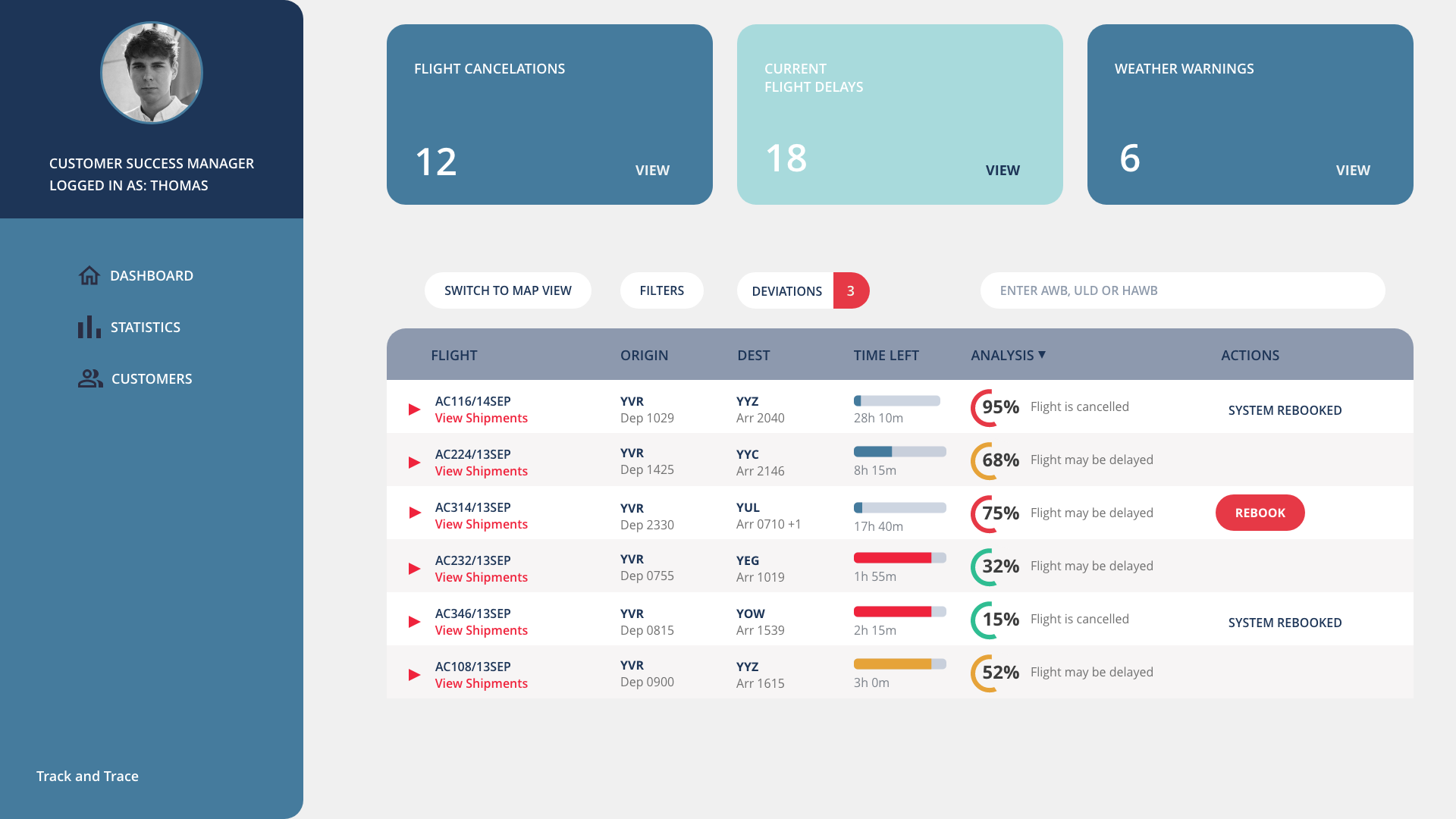 Enter Air J.A.R.V.I.S. (Java-based automated rebooking visual integrated system) is an AI based solution to help the airline and forwarder understand precisely where the shipment is and when it will arrive at the destination.
Administrative POV Air J.A.R.V.I.S. centralizes flight information, shipment adjustments, and communication to all participants. This solution fully addresses challenge #1 by updating Track and Trace on the customer side when action is taken by Air J.A.R.V.I.S.
The Air J.A.R.V.I.S. data models contain:
Weather information
Historical flight information
Booking behavior
Live flight GPS information
Air waybill information - Air J.A.R.V.I.S automates rebooking on behalf of the airline and notifies all OneRecord subscribers of the change. The system also provides a percentage score for the probability of success using the data points. If a downline station is experiencing serious weather problems, Air J.A.R.V.I.S. will suggest a new route. If a connecting flight is missed, Air J.A.R.V.I.S. is on the job determining the best path to the destination.
The great thing about this system is the simplified interface with heavy lifting happening in the background. The notification system to OneRecord subscribers and push notifications to customers is a great benefit as well. In an environment that is seeing reduced resources due to COVID-19, this system alleviates the additional workload on call centers. said ACKON team
Market turbulences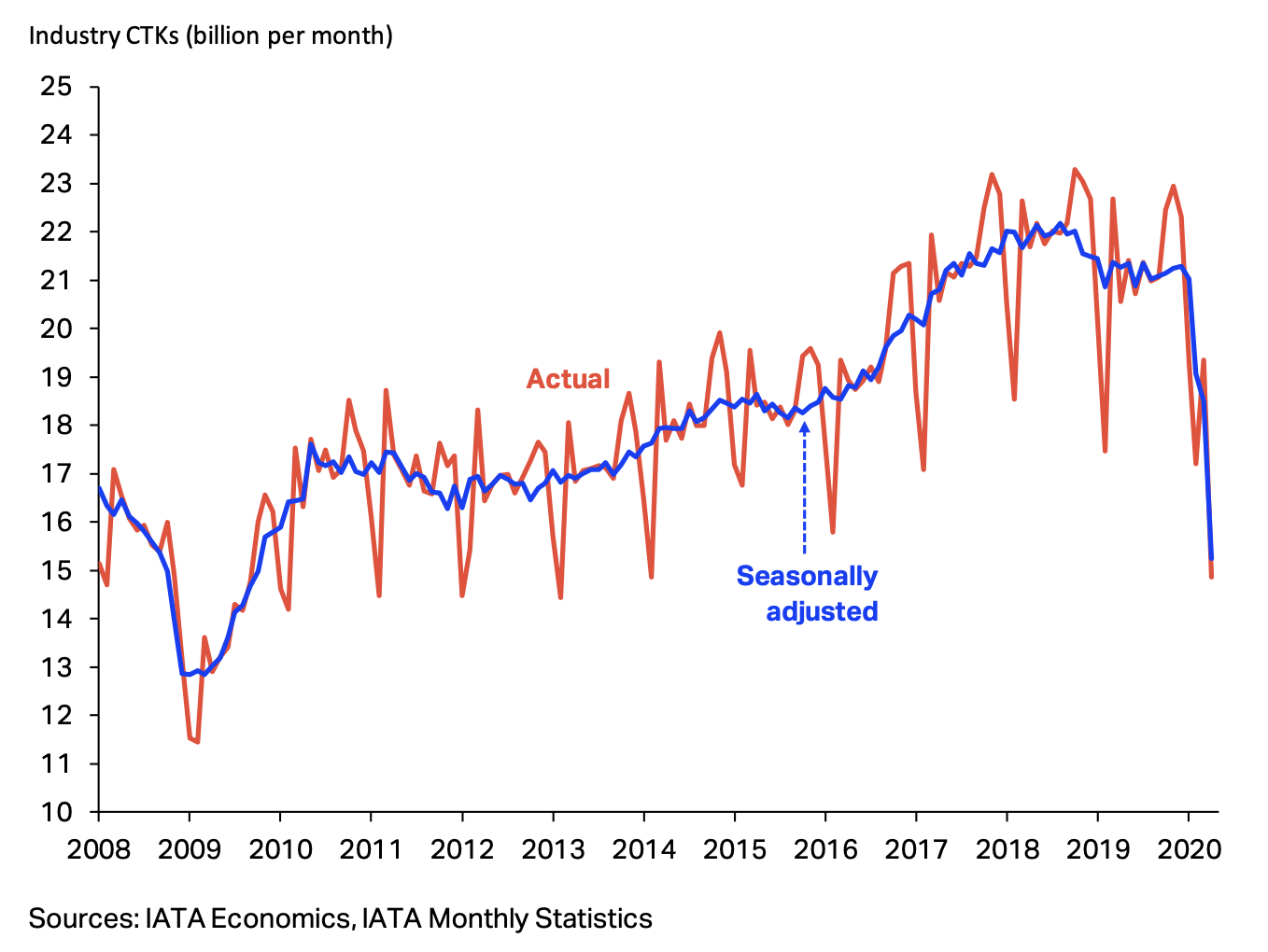 It was a tough year for the air cargo market and the whole aviation industry, according to the IATA's July Market analysis - "Air cargo recovery continues amid improving economic activity". Industry-wide cargo tonne-kilometers measures actual freight traffic which explicitly includes unaccompanied baggage and mail declined by 13.5% year-on-year in July 2020 and it's the slowest decline since February when the COVID-19 was still mostly affecting Asia. The COVID-19 pandemic situation continued to worsen in July, with a weak average number of new cases globally raised from 180000 to 260000 at the end of the month. As has been said this impacted economies refrained from reinstating large-scale lockdowns.
Extensive lockdowns and stay-at-home orders in the first part of the year kept manufacturing activity at low levels for a long time. Since the beginning of the Coronavirus outbreak, the economic activity has been able to restart, with retail sales and industrial production showing robust recoveries in many key countries. According to the data shared by IATA's market analysis, the manufacturing output component of the Purchasing Managers' Index (PMI) suggests that conditions are improving for air cargo.
Economic indicators are improving, but we have not yet seen that fully reflected in growing air cargo shipments. That said, air cargo is much stronger than the passenger side of the business. And one of our biggest challenges remains accommodating demand with severely reduced capacity. If borders remain closed, travel curtailed and passenger fleets grounded, the ability of air cargo to keep the global economy moving will be challenged, said Alexandre de Juniac, IATA's Director General and CEO.
The world has changed
Generally, goods transported by air, such as computers, consumer electronics, and pharmaceuticals, are some of the fastest-growing trade flows around the world. In the last two decades, the evolution of the Internet has led to the outstanding growth of e-commerce. Global retail e-commerce increased from $2.3 trillion in 2017 to $3.46 trillion in 2019. Such great growth forced Air Cargo companies to implement new technologies. Yet it is clear that e-commerce is revolutionizing customer expectations and air cargo logistics and its market size is forecast to increase 20 percent per year during the next five years, to nearly $4.9 trillion in 2021.
Such a great expansion requires new solutions that improve not only the management of your services but also the quality and by that the profitability. The market has become more competitive due to the massive disruptions caused by the Coronavirus outbreak. That's a big chance for AI & Big Data solutions which can set out the course for the future of Air Cargo and the whole aviation industry. The main goal is not only to increase profitability but also quality by acquiring all available data and processing it in a smarter and unique way for your business. This can also cause a drop in services prices due to the lower cost of maintenance especially when AI is trained to decrease specific KPIs of your business.
Hackathons can be a way!
The greatest strength behind hackathons are the people you can compete with. Their creativity and knowledge is something that has a big impact on the way we see the world and technology. We wanted to thank all of the participants and companies involved in the 2020 ONE Record Online Hackathon organized by IATA. It was an awesome adventure but also a great time to learn new things, we feel that won't be the end and we will meet next year.
If you got any related questions don't forget to use "Contact us".