Gecko Dynamics Receives Clutch Leader Award for Java Development Expertise!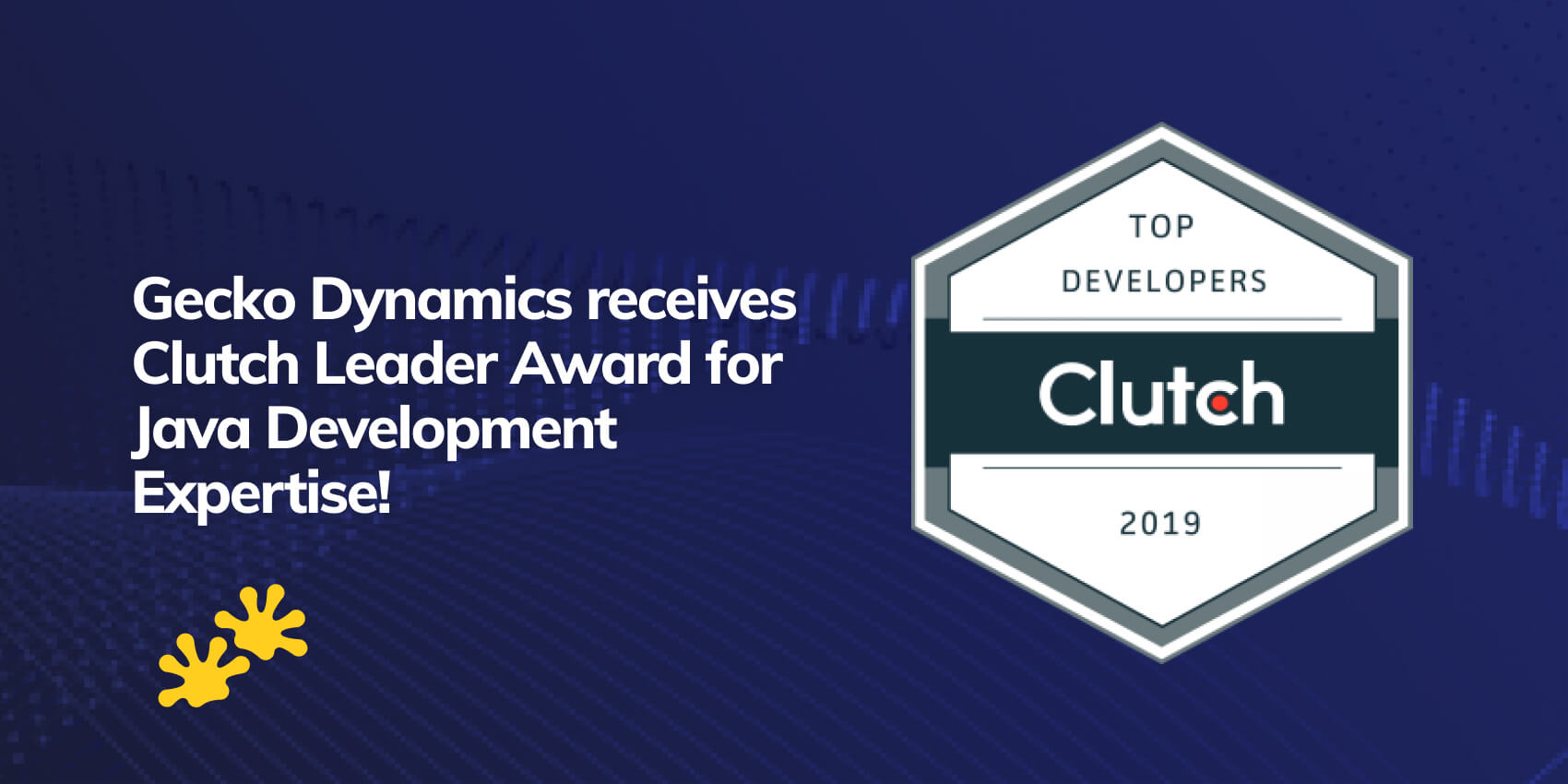 In 2019, modern software teams are shifting their focus away from traditional measurements of speed, velocity, and efficiency and instead towards increasing customer satisfaction and quality code. We've had our fair share of experience as Java developers since our inception in 2002, and we are so proud to have received a Clutch Leader Award in their recent report among other Java developers! This is no small feat, as we have been chosen out of thousands of other firms!
Clutch is a B2B ratings and reviews site based in Washington DC that works to connect businesses together around the world to address business challenges and projects. Their team of analysts use several metrics in order to research and rank companies, such as work quality, market presence, and most importantly, client experience. Prior clients are interviewed over the phone and their feedback is published onto the company's Clutch profile along with a rating out of 5 stars. We are excited to have 9 reviews thus far on our profile, with an overall rating of 4.9!
Our most recent review was given by the CEO of Ukrnames, Alexander Loboda, who gave our project a 5-star rating. This is what he told Clutch:
The project management was very good. My company did all of the documentation and mockups alongside Gecko Dynamics. Their service was impressive. There's nothing I'd have them improve.
These are valuable words to us, telling us that our clients feel just as strongly about our skills as Java developers as we do.
Our growing presence on Clutch has also allowed us to gain some steam on their sister sites! The Manifest is a business resource that helps firms identify and address their business challenges with how-to guides and industry reports. They listed us as one of their top Java development companies! In addition, our portfolio items are on our very own page on Visual Objects, a platform that companies use to showcase their creative, visual work.
Thank you to all our prior clients who have trusted us to help their software run smoothly. Our team is always seeking out ways to improve and provide the best possible solutions to our clients. Feel free to drop us a line or leave us a review! It would mean the world to us.