Gecko Dynamics Proud to be Named on Clutch 1000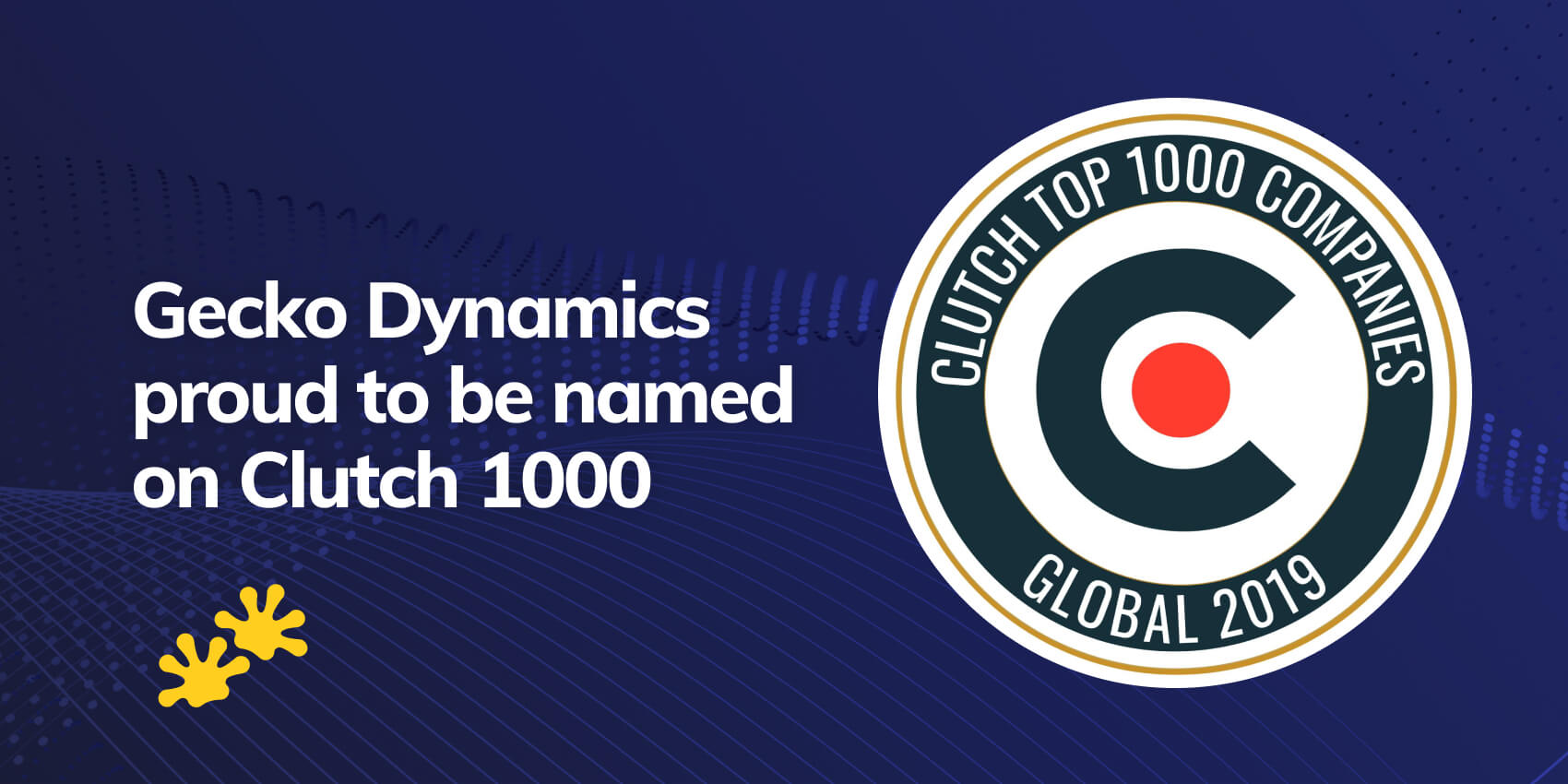 Gecko Dynamics Proud to be Named on Clutch 1000
Here at Gecko Dynamics, we understand how tough it can be to manage and fulfill your company's mission, while also implementing top-notch development techniques. That's why we're dedicated to producing world class web and custom software development application, so you can focus on growing and maintaining your businesses success. We specialize in custom software development, web development, mobile development and IT consulting services. With over 15 years of experience, our method is tried and true with over 100 happy clients.
In recognition of our impact on the development community, we've been named a top Custom software development partner and earned a spot on the Clutch 1000! This is a directory of the top B2B service providers around the world, vetted by Clutch, a company description site that provides verified research.
We'd like to take this time to thank our customers for participating in client interviews on our behalf. They ranked our services according to quality of services, attention to project deadlines, and overall cost-effectiveness. In reflection of those scores, we've been given a wonderful 4.9 out of 5-stars! Please take a look at a recent review below to see what our clients have been saying:
Clutch is a B2B market research firm that uses a unique ratings methodology to identify leaders across industries. We've also received acclaim from The Manifest and Visual Objects, two of Clutch's sister sites. The Manifest, a business data platform where interested buyers can look through businesses and their profiles to identify a suitable vendor, names us a top software development company. Visual Objects, a portfolio site identifies leaders according to industry experts, names us a top custom software development company too.
Thank you one and all for allowing us to win this award! Please drop us a line if you'd like to collaborate today.