Where to find best software development companies in Poland?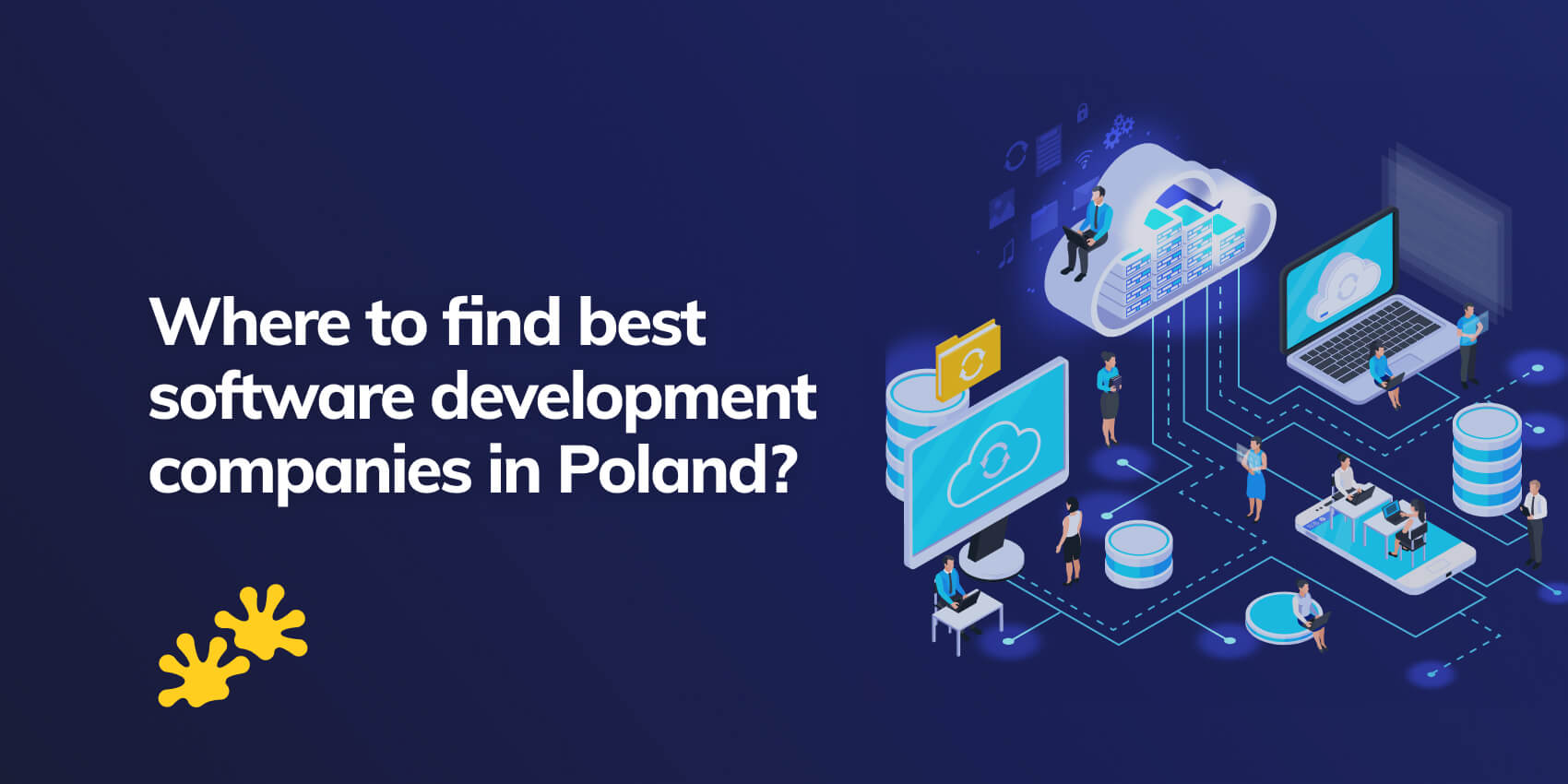 If you have already decided to outsource your software development, you may think about the best place where you can find most talented developers. The answer is not simple as always, from many areas like Asia, India, Eastern Europe and many more, you have to choose not only between the price but also between cultural or time differences. In that case, Poland and the whole Central and Eastern Europe region(CEE) with some outstanding software companies that are specialized in web & mobile and custom software development is worth your consideration. The question is where you can find the best software development companies in Poland?
Polish Market Overview
Let's start from the beginning - Poland is among the fastest-growing economies all around the world. The strength and resilience of the Polish economy can be attributed to its large domestic market, early and deep economic reforms and prudent policies, with consistent EU strategy being the top priority, serving as an important discipline for political and economic integration. Since 1989, Poland has increased its GDP per capita almost eightfold. Poland is offering both financial attractiveness and availability of tech experts. Polish IT services exports grew from $1.09B in 2010 to $4.62B 2017, sales of IT services exports continue to grow and are expected to reach $15.5B by the end of 2020.
There are at least two reasons why Poland is worth investing. First, because of the rapid development of the market and the growth of domestic demand. Second, the presence of global IT companies such as IBM, Amazon, UBER, HP or Google confirms a significant role of Poland in the region and now isn't anymore just a place to sell products and services, it is also worth to invest here. Poland possesses a unique combination of advantages in its role as supplier of advanced business services. These include plentiful talent, conveniently situated in modern cities, with lower costs than in Western Europe but similar quality, an EU time zone, and a familiar legal code.
Polish Developers
Polish development teams are recognized as one the best developers in the world. They get the highest ranks in international programming contests, such as Google Code Jam, Microsoft Imagine Cup, they are currently ranked 5th in the world in the Top Coder ranking. This may be an indicator that Poland is a worthy place to find an outsourcing company. Developers in Poland are specialized in different areas, and they can support you with a variety of challenges at different stages of your product development process. They can support you with the whole process of product design and custom software development – from UX design, through the early prototype, MVP, to maintaining a fully featured product and implementing new functionalities. Also, the most dynamic sub-sector of the IT industry of the Polish economy, outsourcing, covers a current number of employees around 45.000, but the predictions say that in two years the number will be almost doubled.
OK, where to find the best software development companies?
DesignRush
DesignRush is a marketplace that connects businesses with software service providers, such a services provides list of the best companies. With that tool you can find the best professional agencies, categorized by their areas of expertise. DesignRush's internal team of experts – most of whom have direct agency experience – analyzed each professional firms' portfolio, prior work, leadership, reviews, services, pricing structure and more to rank the agencies proven to provide a strong return on investment for clients.
Clutch
Clutch is a B2B research, ratings and reviews site that identifies leading IT and marketing service providers and software. Clutch evaluates companies based on over a dozen quantitative and qualitative factors, including client reviews, company experience, client list, industry recognition, and market presence.
GoodFirms
GoodFirms is a full-fledged research and review platform that helps software buyers and service seekers to opt for the best software or firm. At the same time, it helps IT companies and software vendors to boost user acquisition stats, market share and brand awareness. GoodFirms, just as the name suggests, is a dedicated community of "performing" IT companies as well as software solutions.
If you want to talk with us about you project - just contact us