Volo
Successful SaaS for complex fitness club & gym management
Volo
Volo is a complex system working as a fitness club & gym management software. Currently it's one of the leading SaaS products for web-based billing and scheduling among fitness club owners across Canada and US.
Duration:
2007 – Ongoing
Technologies used:
Tomcat, Java, JSP, Postgres Database, React

Client's country: Canada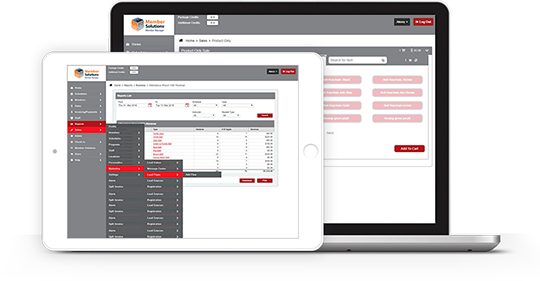 Client & Situation:

Volo Innovations was a startup based out of Vancouver, created by Nikki and Barry Layton in 2007 who at the time were gym owners looking for a solution to manage their gym and its operations. Since they could not find anything on the market that would satisfy their needs, they decided to create a custom SaaS application for themselves and other gym owners.

Solution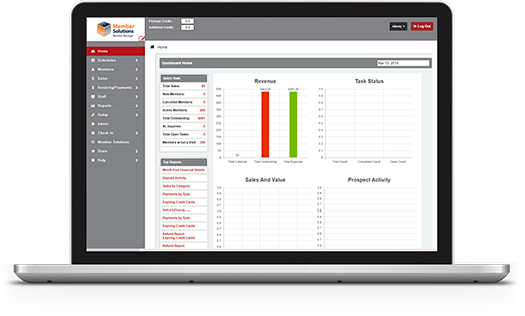 Gecko Dynamics helped Volo Innovations by developing a whole product (called by itself Volo) from scratch and maintaining its further development & support. Over the next years, Volo became a successful product and one of the leading applications for gym management in US and Canada.System functionality includes:
Scheduling – integrated scheduling and billing modules automatically tracks all sessions to customers' accounts and to payroll
Billing & invoicing – Volo makes invoicing system easier and quicker, adding purchases, cancellations, and membership fees to member accounts automatically, allowing to issue an accurate invoice within seconds.
Integration with various billing systems

Marketing – automated marketing modules including newsletters and other user-interactions tools, reaching existing members, as well as prospective clients.
Reporting – complex analytical tools allows you to instantly access relevant business reports to manage the growth of your business, identifying revenue opportunities, staff demand, the number of new memberships, and much more.
Member Portal – members can manage their own schedules and appoint classes with trainers, as well as pay for it and purchase products being sold at gyms

ERP sub-system
Hardware integration – automatic locks, entrance gates, membership cards
Importing data from integrated hardware to track members' behaviors
Staff management
Much more
Results
Volo quickly became one of the leading SaaS systems for fitness club & gym management in US and Canada and is currently being used by over 1,000 fitness clubs across the 2 countries
Turning more and more successful, in 2012 Volo Innovations has been acquired by Member Solutions Inc. (a wholly-owned subsidiary of Jonas Software)
Due to acquisition, source code developed by our company successfully passed independent third party code audit for scalability & security.
We constantly develop the product further, as its new owners wished.
Volo continues to grow after being purchased by Member Solutions, Inc.
As the new owners identified a surprisingly outstanding quality of the code and development practises,
we have been hired to continue doing the job by developing the product further,
maintaining it and securing its technological growth and success.