Kofein
ERP system for real-time restaurant chain management
Kofein
Kofein ERP is a SaaS system created for purposes of restaurant chain management for major Ukrainian restaurant chain. It's a complex and complete solution covering literally all aspects of restaurant management from resources, through staff, salaries, invoicing to POS terminals for waiters.
Duration:
2013 – Ongoing
Technologies used:
Java, Postgres, JavaScript, Android

Client's country: Ukraine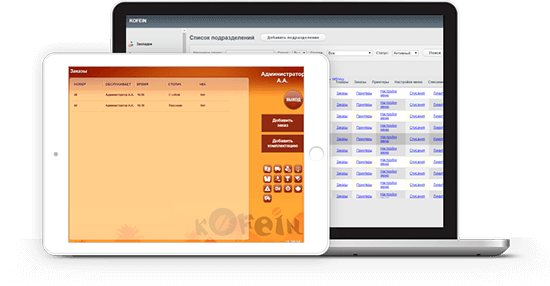 Client

Kofein is a large-size restaurant chain operating in Ukraine. Its portfolio includes multiple chains and brands with a total of over 40 restaurants. Kofein company is one of the major players of Ukrainian restaurant & café market in terms of turnover, annual growth rate and number of employees.

Situation

In 2013, Kofein conducted a research of existing solutions for real-time restaurant chain management, due to software used by Kofein at that time appeared to be difficult in use, not friendly, had low performance and no real-time solution. The research showed, that there was no existing software that would satisfy the needs of the company. The software was supposed to allow company management to know what is exactly happening in the restaurants at the moment and also to manage and plan the resources both of single restaurant and whole chain. Gecko Dynamics showed the best understanding of problem among contacted vendors and suggested best solutions to cover the requested requirements.

Solution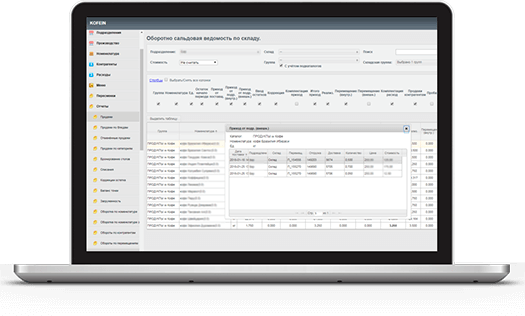 In response to addressed needs, Gecko Dynamics developed a complex ERP system, enabling real-time management of whole chain, as well as single bistro.Sample modules and features it includes:
Complex inventory management including ordering module connected with suppliers
Real-time resource tracking – e.g. when customer orders a coffee, the system automatically reduces its amount available in the restaurant and notifies when it drops below some certain amount
Accounting modules – complex in-house accounting module including balance sheets, income & expense management, reporting and much more
Complete and advanced analytics including all the possible types of data that are being gathered on the way of all daily operations
Staff management, shift management, salary calculations
Software for POS terminals and its integration with whole system
Panel for cookers, displaying the orders in real-time on the monitors located in the kitchens
Module for waiters – mobile app for tablets, enabling waiters to get the orders electronically and send it directly to the kitchen
Much much more
Results
The system is constantly in use since 2014
The client admits it has reduced the number of errors and improved management very much
Kofein is constantly spreading its presence on the market by incorporating new restaurants and cafes into the chain and applying developed software in each of them
As the client is much satisfied about the results, the cooperation continuously grows as Gecko Dynamics proceeds with maintenance & support services for the product as well as adding new features and modules, such as e.g. table booking. The project has become a big and complex system, while the client is constantly expanding its presence on the market with new chains and restaurant, all with help of software developed by Gecko Dynamics.