Utopian Hotel Collection
Utopian Hotel Collection (https://www.utopianhotels.com/home) is a platform enabling users to book their stays in luxury hotels grouped by the highest rankings of standards.
Duration:
April 2018 - August 2018
Technologies used:
.NET, JavaScript, Angular

Client's country: London, United Kingdom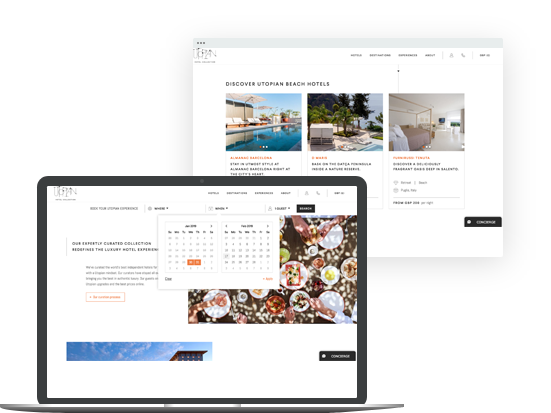 Client & Situation:

This case study is special in many terms, but most of all in terms of the situation to be handled. The client reached out to us after the previous dev company failed to deliver in terms of quality and deadline, which makes is a legacy project. In particular, the client complained about the slowly working website and constant crashes, as well as layout full of bugs. At a glance it may not sound as a very unique situation, but in the addition the client decided to set up his own development team and needed a company that will refactor the whole application, repair it, implement outstanding features and prepare it for the upcoming team who were meant to kick off from September 2018, but started forming earlier. Therefore, our job was to not only finish what the previous team failed to deliver, but also to prepare the application and its code in a way that will make it easy for the new team to start working with it.

Solution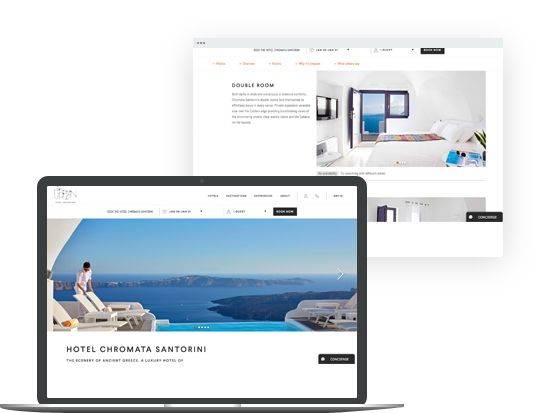 We started with thorough analysis of the current technological situation and code audit, which discovered a lot of inconsistencies and errors in the code and overall architecture, which were causing constant crashes and were also slowing down the site. Following the audit results, we had to refactor the major part of the application, implement the outstanding features, prepare everything for the new team and conduct a step-by-step handover.Gecko team worked on the platform which included features, such as:
Browsing for hotels, basing on stay period, travel location and desired facilities
Viewing hotels details, photo gallery, nearby facilities and available visit dates
Booking form
Livechat with Utopian's concierge
3rd party API of booking service integrate with the app
Blog section – various articles on travel topics
Managing the hotels profiles by the hotel admins
Results
The code has been successfully refactored in the part identified in the audit
The application working time has been significantly improved – the slow work issue was resolved
The application stopped to crash and started working correctly
Fronted part started working consistently
Layout bugs have been eliminated
The work has been successfully handovered to the client's development team
Since the client was happy with our performance, we remain in good relationship, while users of
Utopian Hotels website are now easily travelling around the world without a threat of being interrupted
by poorly working website.