Shabic
Software Development and Team Augmentation service for a high-volume B2B e-commerce platform targeting global suppliers and manufacturers.
Shabic is a startup based in Riyadh, Saudi Arabia, aiming to streamline the purchasing process for businesses. They approached us to develop a secure and reliable B2B e-commerce platform capable of handling high volumes of orders.

The customer, who is Chief Executive Officer of Schabic, approached us in Q1 of 2022 in search for a company that could build a farshore development department based in Europe. The customer was looking for a team that would be able not only to manage and develop the project of the SaaS, but also to prepare business analysis and act as a product owner, suggesting solutions based on our internal experience.

The customer was initially looking for a UX/UI designer, a frontend developer in AngularJS, one backend developer in Java and for a technical project manager that could help in business analysis and in owning the product. The Job of the business analysis and of the UX/UI designers was to prepare a design that will fit the requirements of the customer, and frontend and backend developers had to put those requirements in practice.


The main challenges faced during the project were:

Reliability – Creating a secure and reliable service capable of handling high volumes of orders.

User-Friendly – Implementing a user-friendly interface and powerful search features.

Credibility and Transparency – Integrating with Government services for quick user/company verification respecting all rights of the final user.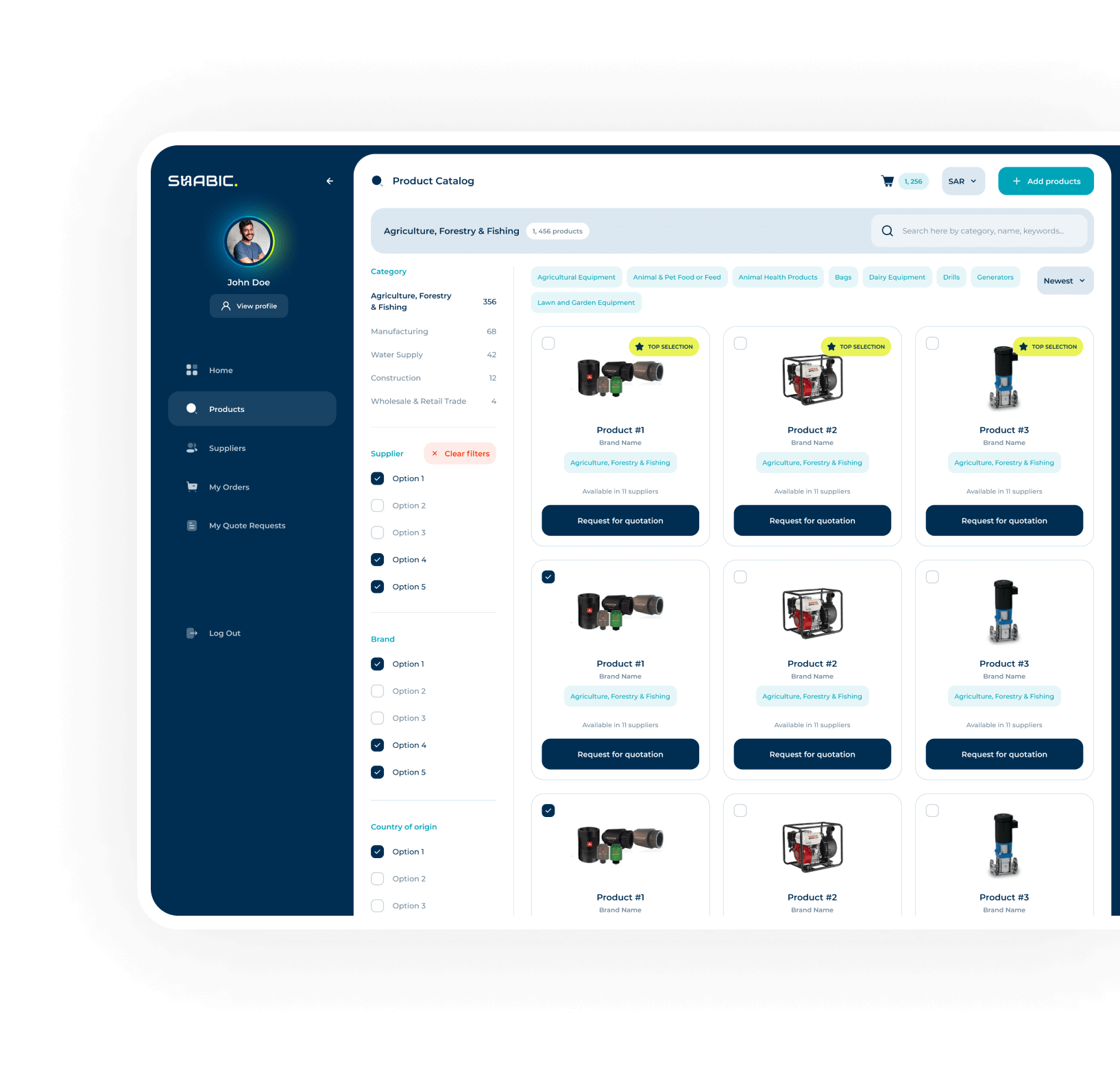 Upon receiving the project inquiry, our team provided the client with suitable candidates from our development team. After a series of interviews, the client selected two Senior Frontend Developers to start the project. Over time, the team expanded to include additional frontend developers, a backend developer, a QA engineer, and a project manager. This dedicated team worked closely with the client to ensure the successful development and ongoing improvement of the Shabic platform.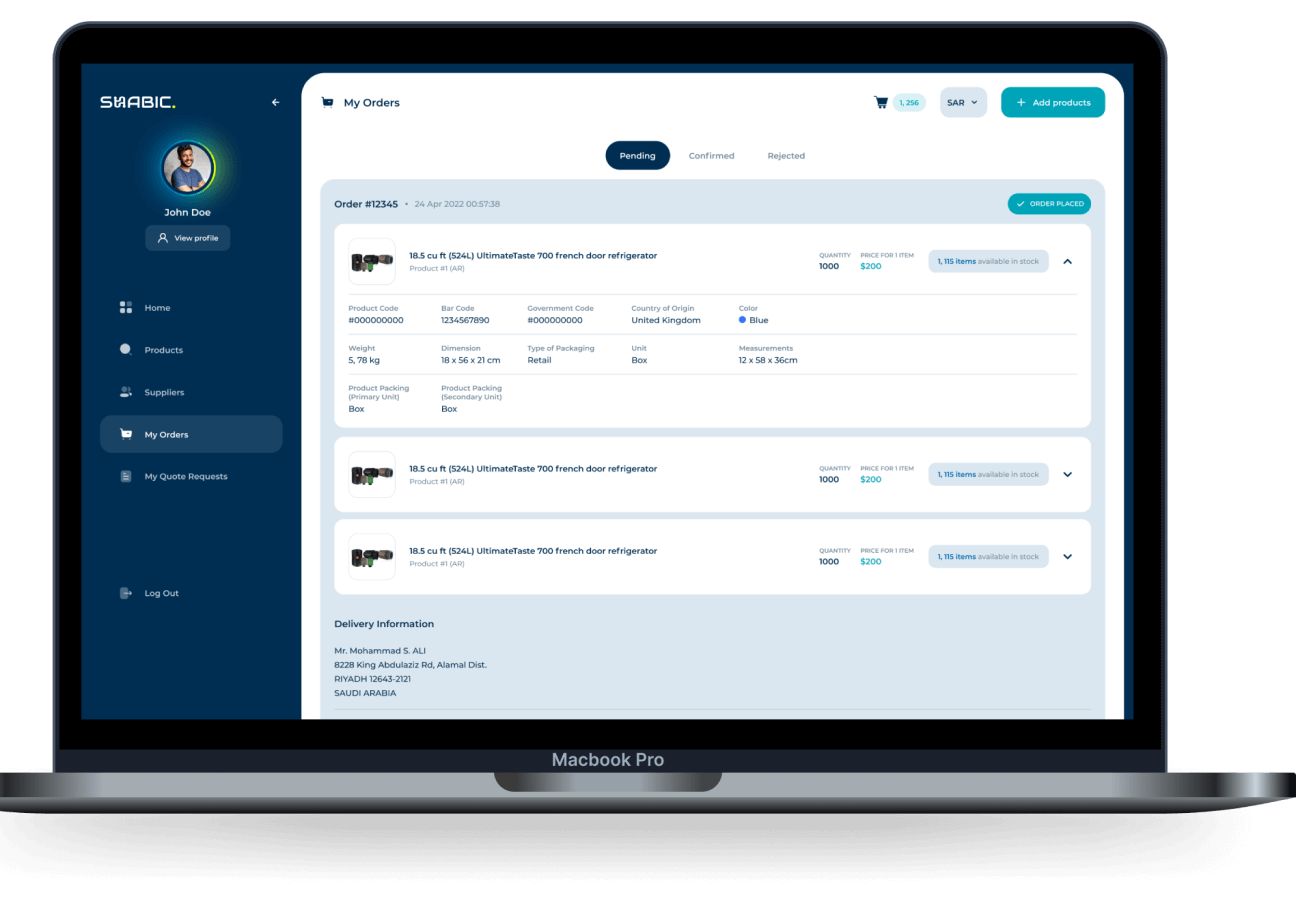 Creating and listing products

Searching for and connecting with suppliers and manufacturers

Initiating and managing purchase orders

Creating and managing company profiles

Supplier and product management

Integration with Government services for user/company verification
Services provided
Business Analysis

Proposing most optimal features for MVP

Creating UI/UX

Front-End Development

Back-End Development

QA Services

PM Services

Deployment
Results
Successful development and launch of a secure and reliable B2B e-commerce platform

Increased revenue by improving the efficiency of the purchasing process for businesses

Strengthened position in the market as a go-to platform for B2B trading
As the collaboration continues, Shabic continues to grow and improve, catering to the needs of businesses in the B2B trading sector. Our team remains committed to supporting their development and providing top-quality services.