CSC
April 2019 - November 2021
CSC is a custom-built SaaS application for specific physical calculations used by TMS Systems to develop efficient and ingenious systems for the construction of light-gauge steel buildings from prefabricated steel construction elements.
TMS System is a Montreal-based construction company that specializes in light-gauge steel structures which have positioned TMS as a leader in the field. Each building that the company produces is custom-created, that exclusivity requires software that is able to calculate selected physical parameters and coefficients of prefabricated steel construction elements based on project-specific data. CSC helped with reducing the time needed for calculations and reduced the amount of time required to create the final proposal for the client. Switching from Excel to a custom solution allowed the company to acquire new clients faster with lower effort using a smaller amount of resources than ever before.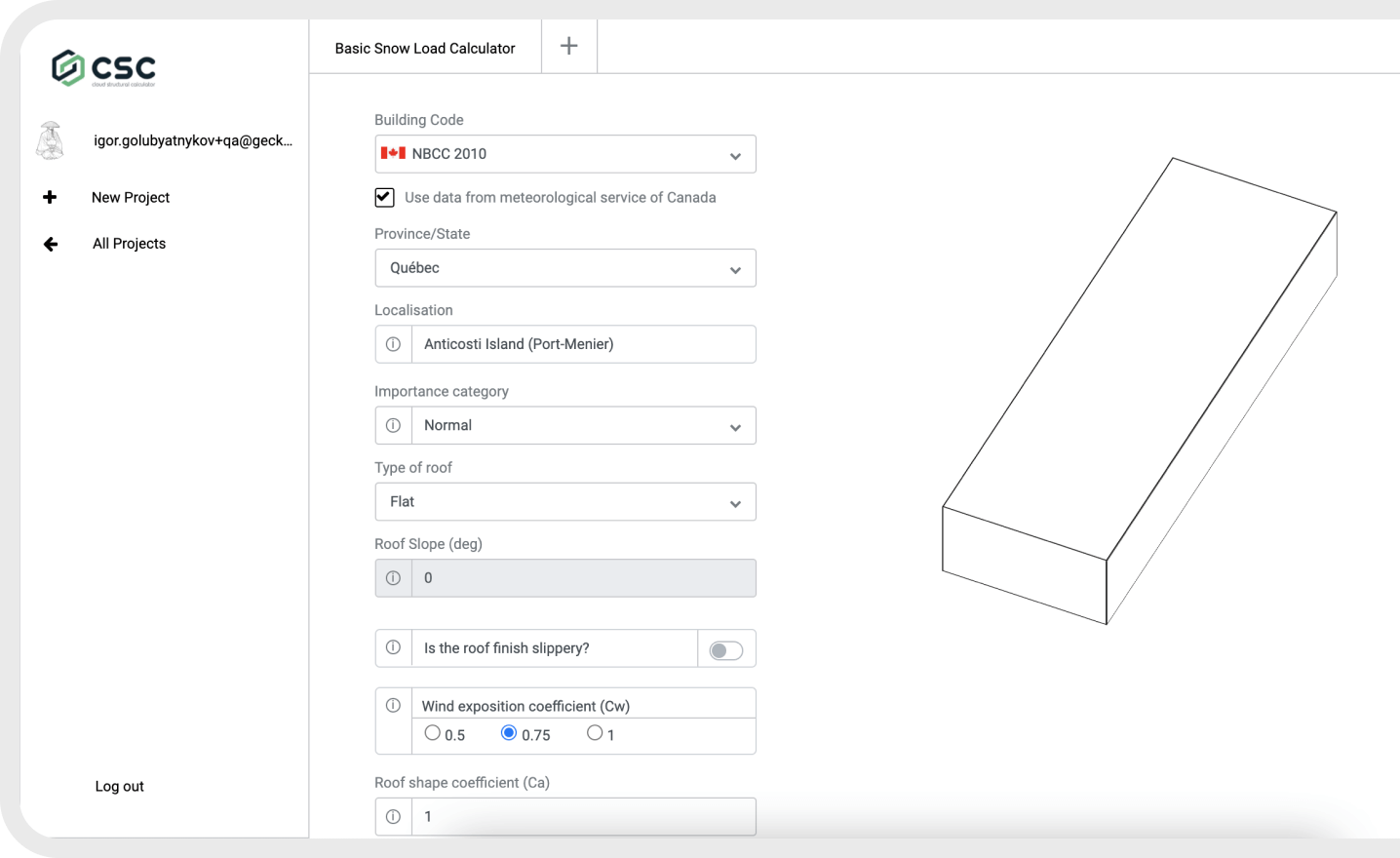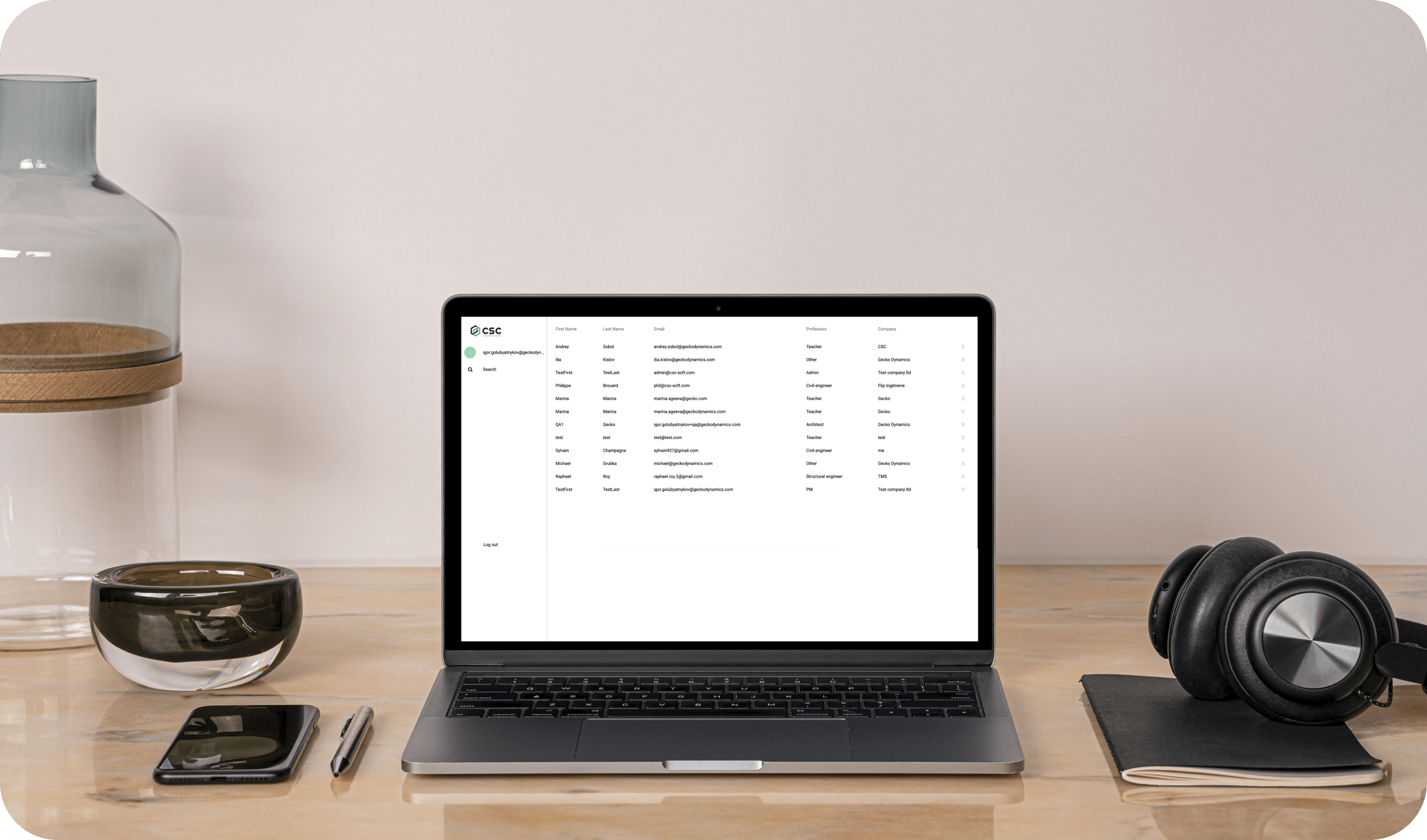 Initially, TMS System reached Gecko Dynamics to create software that would work as a pilot project to calculate the maximum snow load of a roof based on its parameters (type, surface, angle, windows, etc.). Before the contact company has used Excel to make all the calculations. This solution turned out to be insufficient due to limitations in sharing and usability. The constant growth of the company created a bottleneck in the case of documents and calculations circulation which meant losses in time and as a consequence lowering ROI. After the pilot project, the client continued to develop the software with us, adding other modules, such as calculation of roof's dead load, off-roof projection, beam stress counting, and others. The software is also compatible with NBCC regulations.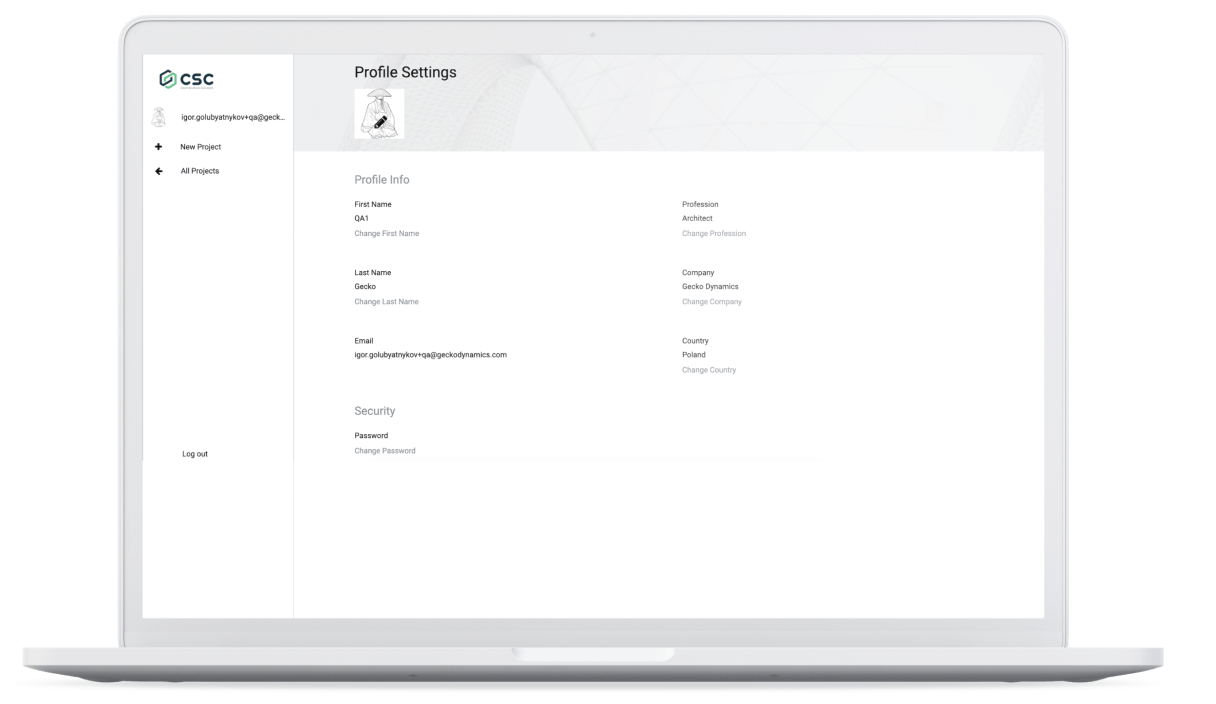 Saving & cataloging the construction projects by location, type, surface, and many other factors

Calculating multiple physical factors and coefficients related to building construction, e.g. dead load, off-roof projections, beam stress, R-value, etc.

Billing & invoicing - billing & invoicing of its users

Generating technical documentation as PDF exports of the calculations run

Reports on the calculations done for all the projects

Multiple user roles

Detailed reports

Easy data sharing

Documentation flow management
Results
Gecko Dynamics has delivered the platform in a given time

CSC helped with reducing the number of resources needed

TMS System is constantly getting new clients and expanding over new markets