Spectrum Wellness
A brand-new platform brought to the market by Spectrum Wellness – Ireland's leading company in providing employee-tailored health & wellness plans to medium & big enterprises in Ireland. The platform's aim is to provide a clearer overview of the purchased plans to its clients and partnered companies, as well as to enhance their management by consolidating all information in one place.
Duration:
Sept. 2018 - Ongoing
Technologies used:
PHP, Yii2, Javascript, Vue.js, Html, CSS

Client's country: Ireland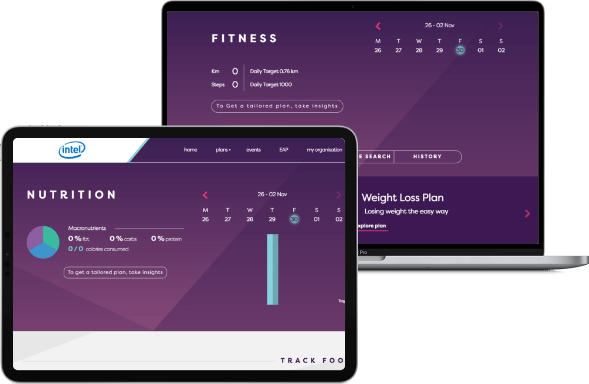 Background
Introduce your business and what you do there.
I'm the project manager at Spectrum Wellness, a new web- and mobile-based digital wellness platform.
Opportunity / challenge
What challenge were you trying to address with Gecko Dynamics?
We had a challenging project timeline with an internal development team that had limited bandwidth. In order to achieve the project's delivery goals and meet the launch dates, we required an outside software company to support us.
Solution
What was the scope of their involvement?
Gecko had ownership of the frontend web applications in vue.js, HTML, and CSS for three web portals for Spectrum Wellness. They applied the design for the three web portals and the iOS/Android mobile applications.
What is the team composition?
Our team is composed of me as the project manager, the head of head of design, and the head of product. The three of us worked closely with Gecko Dynamics' account manager and project manager throughout the duration of the project.
How did you come to work with Gecko Dynamics?
The managing director, head of product, and I sat down and searched for suitable companies based on the skillsets we required. Gecko Dynamics matched our needs in relation to skill base, location, and cost. Gecko Dynamics is a remote partner, so we arranged a face-to-face visit. This allowed us to set expectations for the work and provided Spectrum Wellness with reassurance as we could see previous projects that Gecko Dynamics had completed. This meeting proved pivotal in deciding to work with Gecko Dynamics and also provided a human feel to our partnership.
How much have you invested with them?
We've spent $45,000.
What is the status of this engagement?
We started working together in September 2018, and the engagement is ongoing.
Results & feedback
What evidence can you share that demonstrates the impact of the engagement?
From a project management perspective, I'm very satisfied with their work. Senior stakeholder feedback from our managing director and heads of product and design has been positive, and they trust and like what Gecko Dynamics is doing for us. We will continue our relationship with them going forward for any necessary software support.
How did Gecko Dynamics perform from a project management standpoint?
Both companies established communications touch points from the start—weekly review calls, twice weekly project management calls, and instant access via Slack and email for questions that needed to be answered immediately.
Initially, things took a little longer than I personally wanted them to. It was my first time managing an outsourced software project, and Gecko Dynamics reassured me they needed time to understand our requirements and code base.
After a couple of weeks, they picked up the pace, and I've not had a problem based on timescales since. Once we established this working relationship, we negotiated any unrealistic timescales and came up with appropriate deadlines.
What did you find most impressive about them?
Gecko Dynamics has delivered high-quality work, and they're very responsive. If we have a question or vice versa, we tend to share knowledge instantaneously and make sure we have the right people to answer the question on both sides. They've also given us options when we've given them a design and it doesn't sit with the functionality. They go the extra mile and provide alternative solutions rather than just going with the flow and accepting what we've given them.
Are there any areas they could improve?
No, we're completely satisfied.
Do you have any advice for potential customers?
Since it's a remote solution for us, meeting the company face-to-face is an advantage. Clients should have that initial meeting time for them to talk, show their work, and set an expectation for delivery.
4.5
Scheduling
On time / deadlines
5.0
Cost
Value / within estimates
5.0
Quality
Service & deliverables
5.0
NPS
Willing to refer
Without a doubt, I'd recommend them.